Erina Podiatry has been established for over 30 years on the Central Coast. We have 5 experienced podiatrists who can help you with a wide range of foot related problems.
We are equipped to make custom made orthotics on-site and have a wealth of knowledge and experience in this area.
Experience
With over 40 years in the industry we have a wealth of experinece in treating foot related problems.
Solutions
We offer taylored solutions for practically any problem from truly custom-made orthotics, footwear modifcations to surgical options.
Results
We aim to provide meaningful and realistic treatment outcomes for our patients.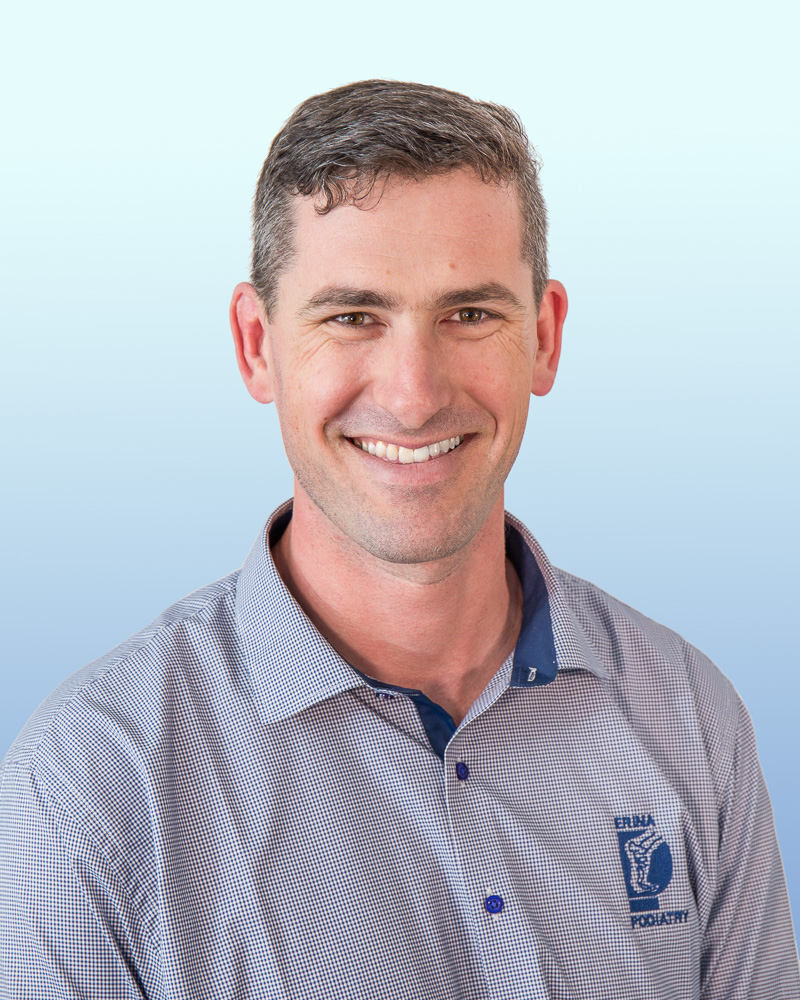 Angus Brewin
Owner and Senior Podiatrist
Angus has been working with Erina Podiatry for over 15 years. Being the son of Gary and Cathy he began working during his studies as a Laboratory technician in the manufacture of custom made orthotics and equipment maintenance. He graduated with a Bachelor of Medical Science from the University of Sydney in 2007 and then went to complete a Bachelor Podiatry at the University of Newcastle in 2010 where he was awarded the "Golden Stethoscope" for topping the clinical examinations. He still works with the University, teaching the students the principals of orthotic manufacture. 
During his studies he travelled to the United Kingdom completing placement with NHS podiatry service in Suffolk, London and spending time with renowned podiatric Surgeon Dr Trevor Prior. His training also took him to the high risk foot clinic and community health services in Launceston, Tasmania. After graduating Angus worked with the Sydney Local Health District where he enjoyed working at the Aboriginal Health Service in Redfern and establishing an Orthopaedic clinic at Concord General Repatriation Hospital working with Rheumatology and orthopaedic outpatients.
Angus describes himself as general podiatrist and likes to keep proficient in all aspects of podiatry. He has a keen interest in the manufacture of accommodative orthotics for use with people with Diabetes. He currently manufactures orthotics for the High Risk Foot Clinic in North Shore Hospital as well as for patients at the clinic. Keen on new technology, he helped implement the modern manufacturing techniques employed at the practice including digital scanning and computer aided manufacturing.
Angus enjoys Brazilian Jiu-Jitsu and yoga now that his rugby union days are well and truly in the past as well as taking his two kids fishing and on bush walks.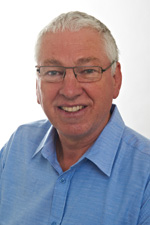 Gary Brewin
Co-Founder and Senior Podiatrist
Together with his wife Cathy, Gary is the co-founder of Erina Podiatry which began in 1980. He is a general podiatrist with a special interest in Paediatrics and Sports Medicine. A Foundation Member of the Australian Academy of Sports Medicine he has completed a Sports Science course and also regularly attends conferences and meetings. He has extensive experience in dealing with Paediatric foot problems studying both within the U.S.A. and Australia. He has also completed a Footwear Fabrication and Modifications program at the Footwear school at Sydney Technical College which has been a great assistance in the practice of Podiatry. He has been a Counsellor with the Australian Podiatry Association (NSW) and was involved with the Medical team at the Olympic and Paralympic Games in Sydney 2000.
Recreationally he has a massive interest in rugby union and also enjoys tennis, fishing and the odd game of golf.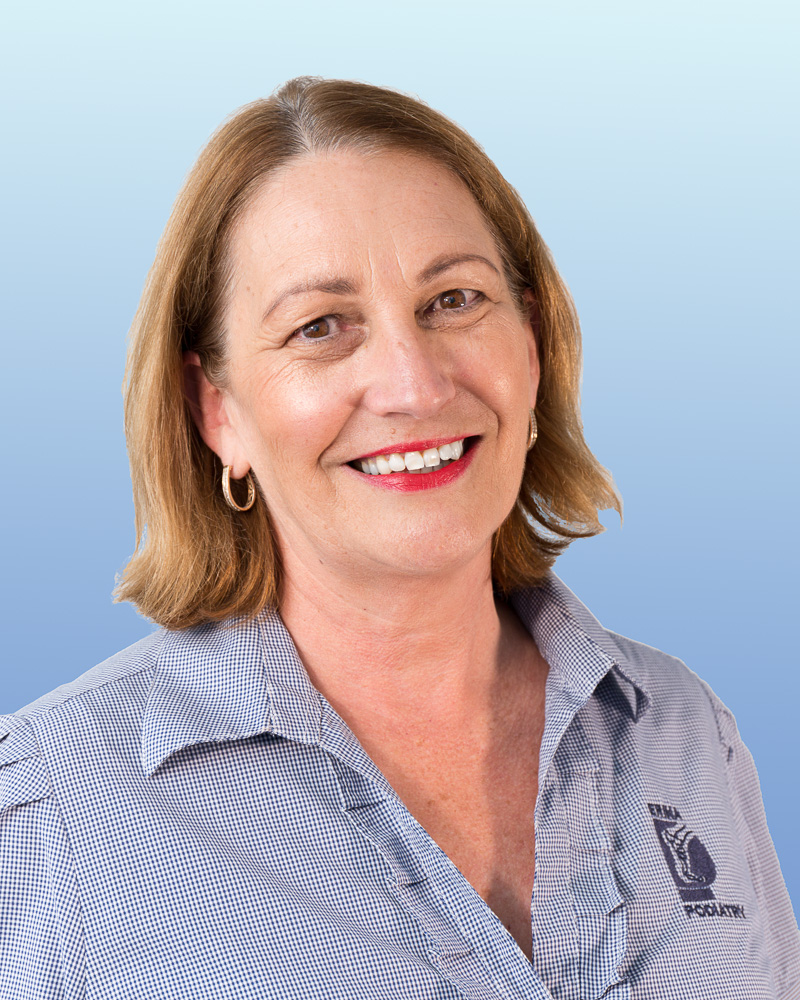 Cathy Angus
Co-Founder and Senior Podiatrist
Cathy is the co-founder of Erina Podiatry with husband Gary. She has enjoyed 35 years of helping people stay on their feet.
During these years Cathy has built up a loyal client base with a general treatment based practice. She has consistently attended continuing education courses and attended conferences regularly over that time. Her special interest lies in assisting the elderly stay mobile and comfortable on their feet with significant knowledge in careful debridement techniques, offloading and padding.
You can often see Cathy walking the streets of Terrigal with friends for fitness.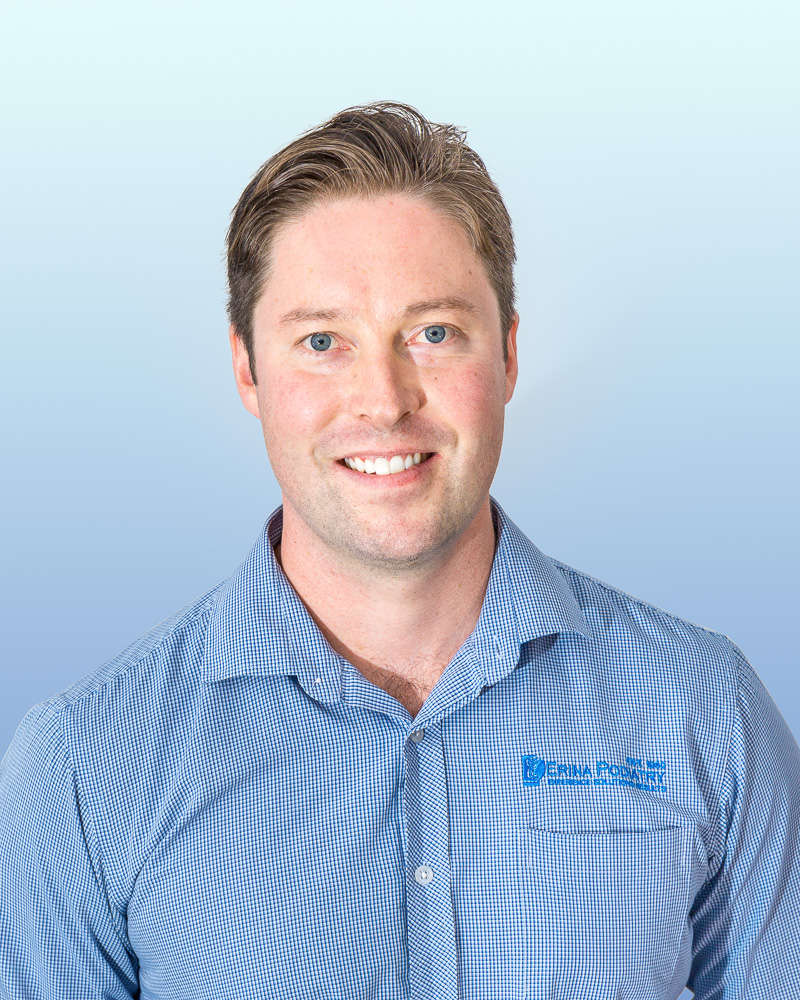 Simon Walters
Senior Podiatrist
Simon Walters graduated from Charles Sturt University in 2008 with a Bachelor of Science in Podiatry. He began working at Erina Podiatry in 2009 where he has become a valuable member of the Erina Podiatry Team. In 2010 Simon was recognised for his vocational achievements in podiatry winning the Rotary award Central Coast Young Champion Award for vocational excellence. His interests incorporate all aspects of podiatry ranging from paediatric development, sports pathology, to geriatric foot complaints.
Outside of podiatry Simon enjoys tennis, basketball and skiing. He spends time landscaping and gardening as he comes from a farming background.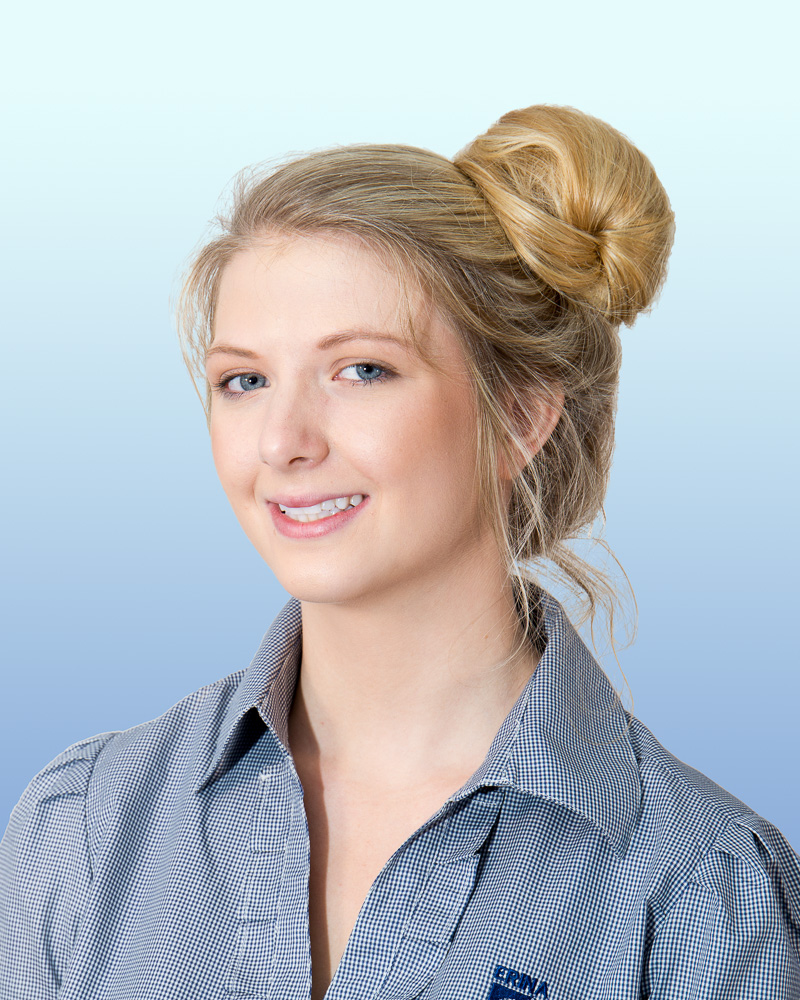 Elisha King
Podiatrist
Elisha King is our new graduate podiatrist who completed her bachelor of Podiatry degree locally at Newcastle University, Ourimbah campus in 2017. Elisha first met the Erina Podiatry team during her final clinical placement and has also gained clinical experience with Walgett Aboriginal Medical Services, Port Macquarie Community Health and the High Risk foot clinic in Launceston, Tasmania. Elisha is an avid believer in preventative care and takes pride in providing patients with the best possible care based on research and clinical evidence.
Outside of podiatry Elisha has interests in all outdoor activities in particular Horticulture, Diving and Rock Climbing and loves spending her weekends exploring her home town – the Central Coast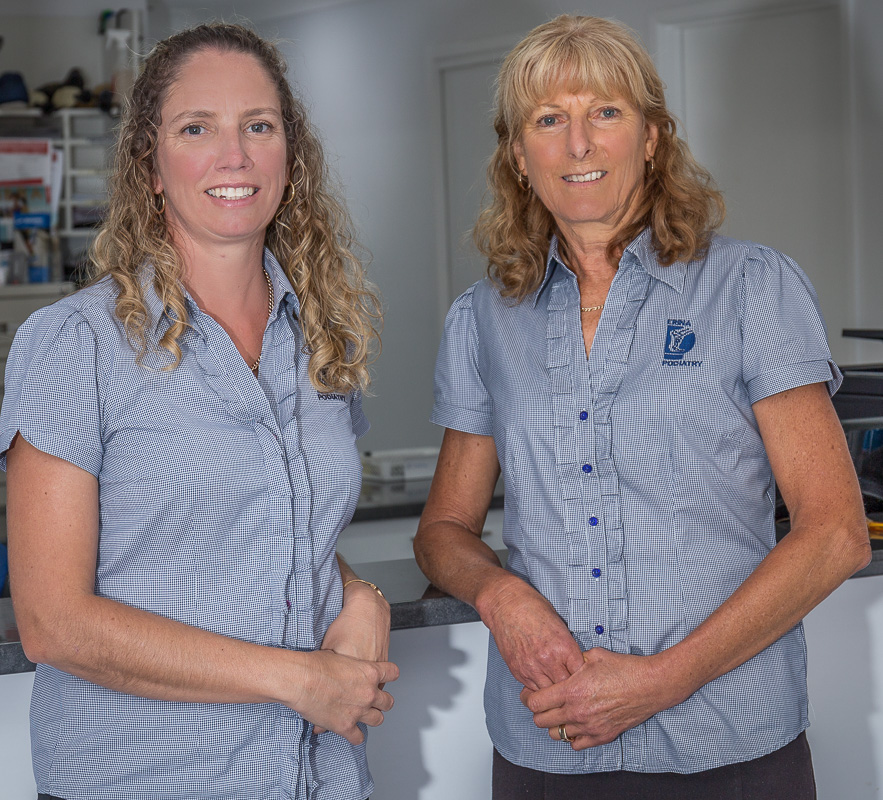 Lenise and Gloria
Our experienced and friendly staff are always ready to help.